SVIP
(ex SDS)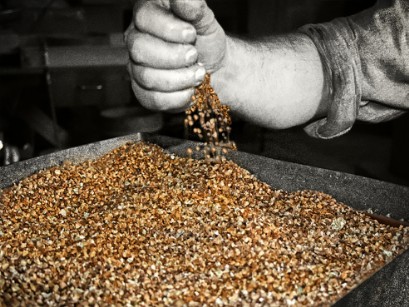 SVIP
(ex SDS)
REGULATIONS TO CUSTOMER
in recent years
PARINI & C. SRL
has voluntarily provided information on its abrasive products in the format of a Safety Data Sheet.
The status and importance of the Safety Data Sheets compared to the REACH Regulation have changed. Safety Data Sheets (SDS) are documents with a legally defined scope of application, which must comply with certain requirements regarding format and content (Annex II of the REACH Regulation). Following the REACH Regulation, the communication of important information through the SDS is provided only for
substances
and
preparations
. For the
articles
, the SDS are not foreseen by REACH.
According to REACH,
abrasive products
- with the exception of pastes and polish, which are defined as preparations or substances - fall into the category of
articles
. As a consequence, no Safety Data Sheet must be supplied by abrasives manufacturers for most of their products.
However, many customers of the abrasive industry are accustomed to the format and structure of a Safety Data Sheet and prefer to communicate information on abrasive products in this form.
Therefore, the abrasive industry has decided to continue to provide this voluntary information on the safe use and handling of abrasives in the form of a
"
Voluntary Product Information Sheet (SVIP) based on the format of a Safety Data Sheet
".
This
SVIP
follows the general structure of an SDS (16 sections). However, because some subtitles are not relevant due to the status of abrasive articles, they are not included.
Please keep in mind that the provision of these documents is a voluntary service. There is no obligation for the abrasive industry to provide this document.
We hope that this abrasive industry decision is in line with your internal quality requirements.
For any queries, please contact us.



Saefety Recommendations

for the use of Abrasive Product

s



Informativa di Prodotto (inorganici)

Italian




Informativa di Prodotto (organici

) Italian